In the stands, the Fans are different individuals functioning as a whole, like a flock of birds or a school of fish.
If we speak about fans, we talk about endurance and perseverance, and this it is an omnipresent style of TyC Sports and its viewers. It´s supporting and closeness. It´s a heterogeneous group of belonging and a popular symbol of creativity. It´s how you view the sport from the an unconditional and passionate place.
Also, if we see any sport (Basketball, Tennis, Boxing, Swimming, etc.) from the point of view of the Argentine viewer we always find a "football fan" heart.

Round figurine or "fichu" as a singular object, with nostalgic reminiscences for football fans, and different T-shirt designs with combinations of TyCSports institutional colors (blue, orange , cyan and yellow). If you look closely to a football grandstand will see a sea of people with T-shirts of alternative colors and from different years, but representing the same club together.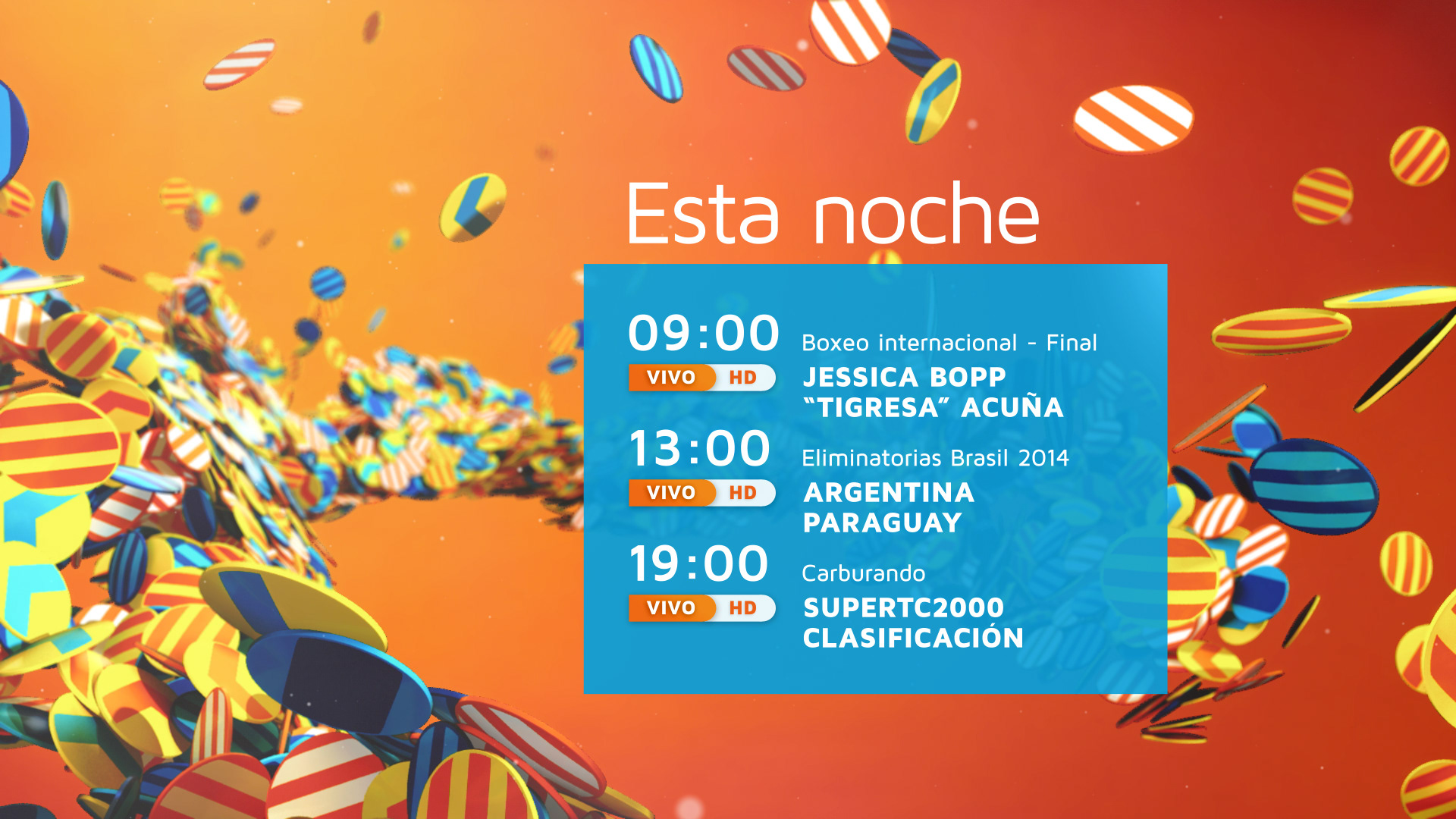 TyC Sports Branding 2014
Chief of Promotions and CAE:

Gonzalo Gómez Berard.


CAE Supervisor:

Javier Gori.


Design, 2D/3D animation & compositing:

 Martín Ferdkin,
Sandra Pelligró,
​​​​​​​
Leandro Fernández & Javier Gori.


Music & Sound FX:

Sergio Vainicoff & Federico González.